News & Press Releases
2023 Nobel laureate lectures at TU Dresden 2023 - feel free to join!
Once again Nobel Prize air is Dresden: On May 03, 2023, at 7 pm, the next Nobel Laureate Lecture will take place at the TU Dresden - sponsored by Novaled, among others.
Benjamin List will tell you in his public lecture titled "Catalysis for the World" (lecture language is German) about the magic and fascination that the science of catalysis holds for him.
More details: https://tu-dresden.de/mn/der-bereich/nobelpreistraeger-zu-gast-in-dresden
We are happy to be a supporter of this special lecture series with Novaled!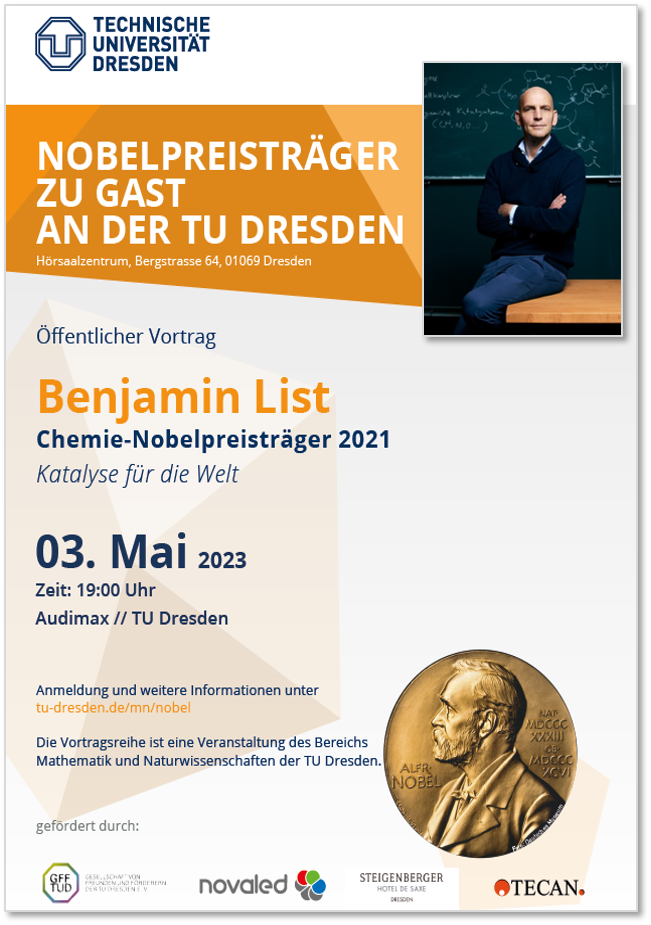 25/04/2023