News & Press Releases
Focus on cardiovascular health: Review of our Novaled Health Day
At the beginning of May, everything at our company revolved around the health of our most important organ: the heart. Our health day offered our employees the opportunity to learn about the importance of a healthy cardiovascular function and to get practical tips on how to promote their own health.
Our employees were able to choose from a wide range of lectures, courses and activities. They received valuable information about a heart-healthy diet, the importance of exercise and sports, and proper mindfulness in everyday life.
Bright sunshine and practical courses such as a HIIT (high-intensity interval training) and a running workout got the circulation going and helped participants improve their technique and endurance. There was also plenty of fun to be had: the Carrera track and the T-Wall allowed participants to compete and work up a good sweat. In addition, our employees can currently actively participate in the typification campaign of VKS Germany.
Besides the promotion of health, the health day had another important aspect: all employees collected points, which will be converted into a donation for a good cause at the end of the year. Thus, the entire Novaled team contributed to doing good and promoting their own health at the same time.
We are happy that this day was intensively used by everyone and thank all participants!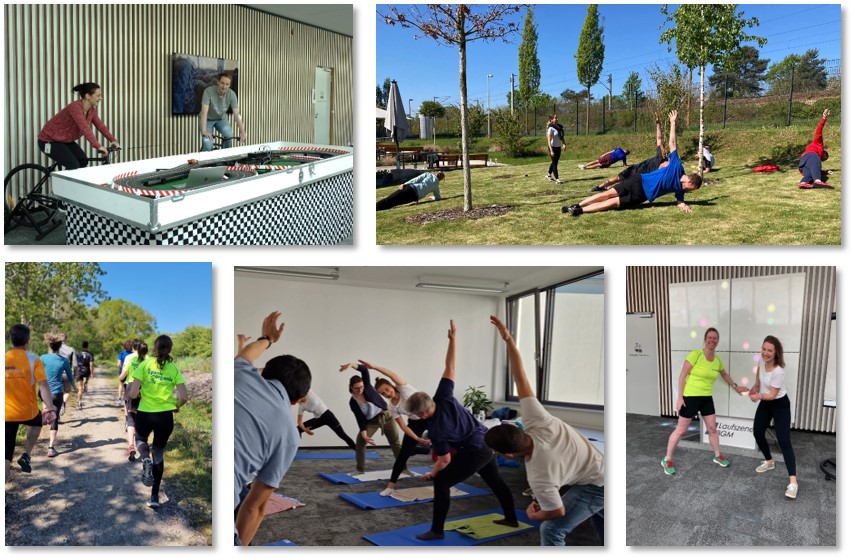 12/05/2023