News & Press Releases
futureSAX audience award: Final sprint!
Vote for your favorite innovative start up idea or business model!
This year, Novaled is officially sponsoring the futureSAX audience award.
At the futureSAX audience award, you can vote for your favorite innovative idea from Saxony. The concepts are also taking part in the competition for the Saxon Start up Award 2022. The winner will be announced at the Saxon Innovation Summit on June 23rd, 2022.
Choose your favorite idea from over 100 innovative submissions and sign up for the annual highlight in the Saxon innovation ecosystem!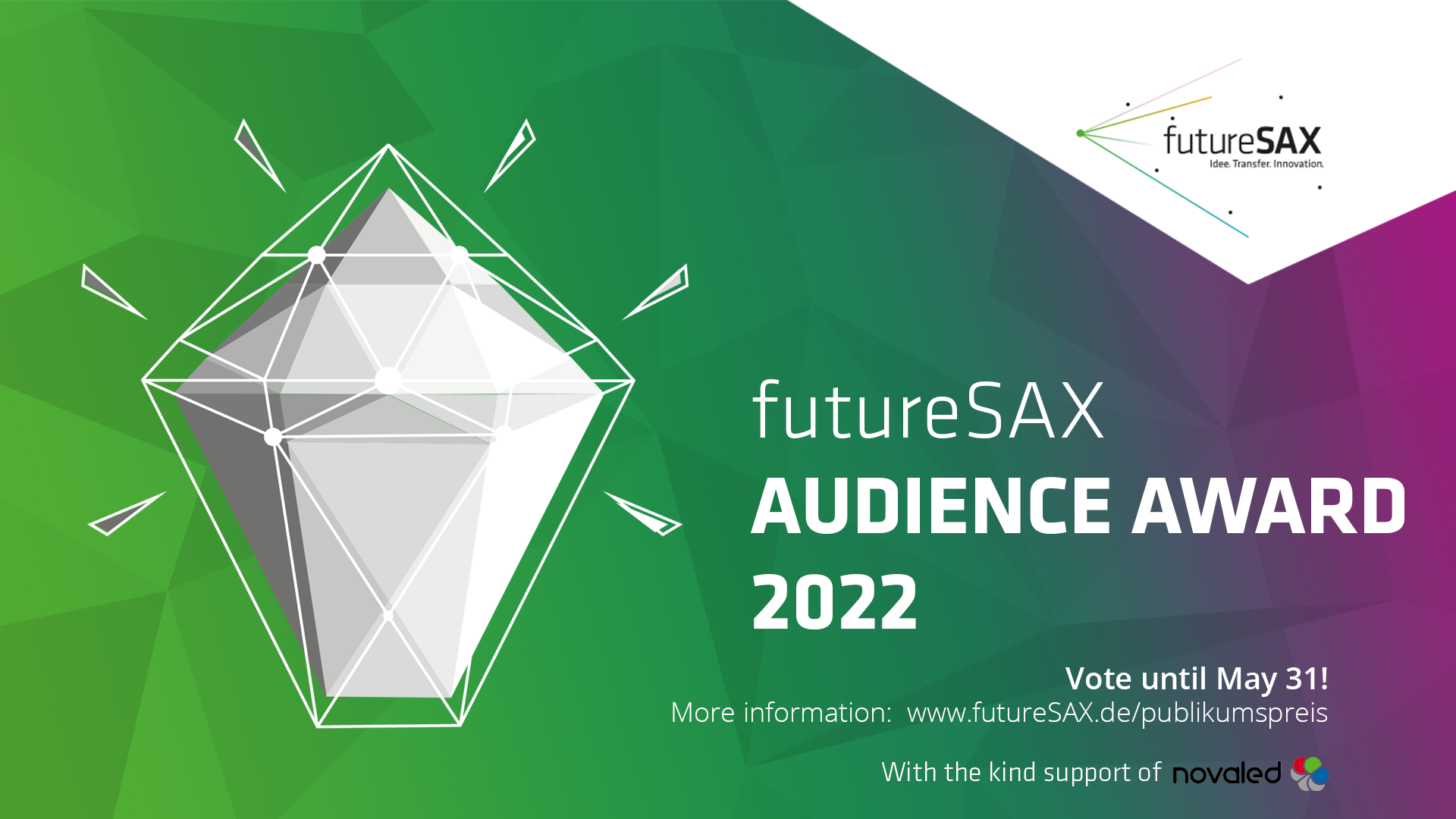 20/05/2022