News & Press Releases
Korean Piano Night at Palais Summer - sponsored by Novaled
On Saturday, August 06, a piano night with Suryeon Noh (KOR) will take place at Neumarkt, supported by Novaled. The beginning is 07:30 pm.
Suryeon Noh was born in 1993 Soul and started her piano studies at the age of 15. She came to Germany in 2016 and continued her studies here. In May 2018, Suryeon Noh made her debut with the Mittelsächsische Philharmonie in Freiberg and since then has been invited several times as a soloist with the Mittelsächsische Philharmonie.
She has already performed several concerts at the Palais Sommer Open Air Festival in the "Young Masters of Classical Music" series. Visitors can look forward to sounds by Rameau, Scarlatti and Mendelsson, among others.
More details: https://palaissommer.de/programm/suryeon-noh-2/
You are welcome to join!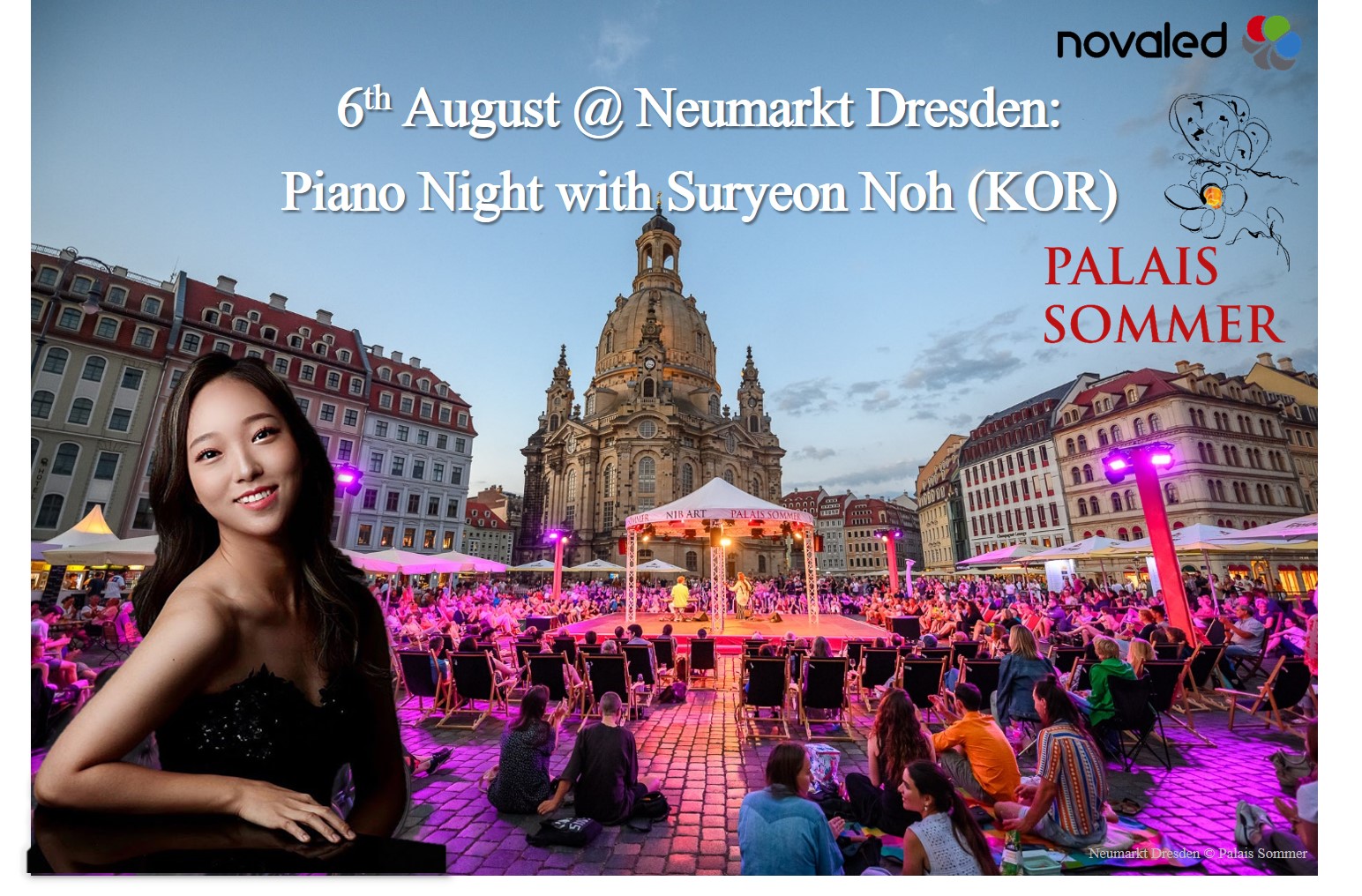 05/08/2022