News & Press Releases
Start of apprenticeship 2021
This year we start with the apprenticeship as microtechnologist. We are very happy to welcome our new apprentice Leon!
Starting in autumn, he will learn in a 3-year apprenticeship in the dual system (theory and practice) what chemistry and cleanroom have in common. Claudia as his trainer, who will above all teach him many practical subjects, will accompany him. In the first few days, Leon can already get to know the cleanroom with its ultra-high vacuum systems. Later, he will assist in the production as well as the characterization of OLED structures and substructures. With different measurement techniques, Leon will soon be able to independently test and analyse organic compounds with respect to their physical properties.
We wish him a good start, a lot of fun while learning and a successful training period!
Furthermore, we take this opportunity to wish our two other trainees Antonia and Kevin a successful start for the 2nd year of their apprenticeship as chemical laboratory assistants!
We are happy that you are part of the Novaled team!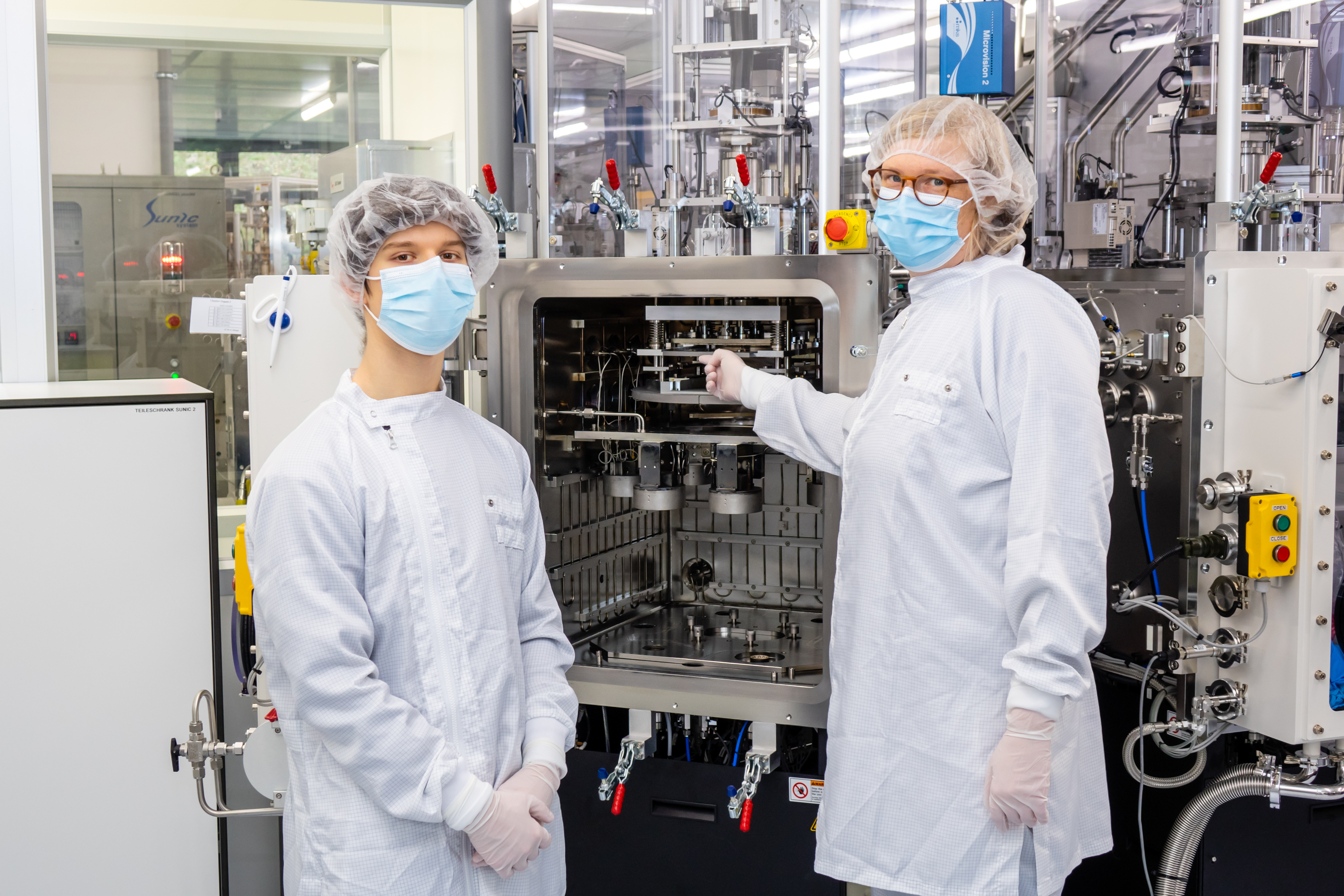 21/09/2021